Internet is flooded with instant pot accessories.
Wondering what all instant pot accessories you need really to cook every day? I have been using instant pot for more than three years now and Like you, I have also bought a few accessories and felt some of these are worth the money.
Here my pick of instant pot accessories you need .Make a list of it and buy only if you feel it will make your life easier rather than just someone have it.
My first choice of any instant pot accessories would be stainless steel .The money you spend on stainless steel lasts long compared to non stick and good for you our health too.
Before we move on let us see what material can be used in instant pot
stainless steel
nonstick
silicone
Oven safe glass
You can use aluminum foil or parchment paper to cover the bowl.
Best instant pot accessories
6 Instant pot accessories you must own and it's definitely a game-changer if you own an instant pot.
Instant pot accessory: 1 instant pot sealing ring
Extra pairs of Instant pot sealing ring is a must when you use one instant pot to cook varieties like rice, desserts, lentils, etc. So I bought this instant pot sealing ring pair. In total, I own 3 sealing rings. I use it one for rice, lentils and other for desserts and others for a variety of rice like fried rice, etc. You can avoid instant pot sealing ring smell by having an extra pair.
Instant pot accessories: 2
Instant pot steam release inverter is a must when the recipe calls for a quick release. This happens whenever I make pasta, instant pot noodles, etc.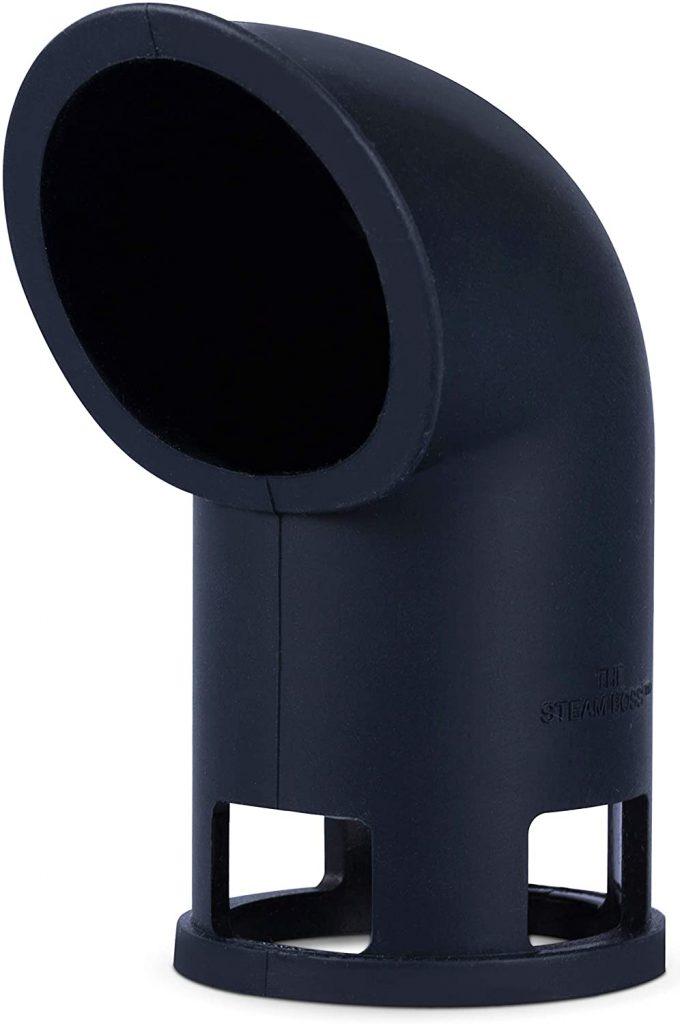 This helps to direct steam away from the kitchen cabinets, protecting them from moisture and heat released during a quick release (QR).
You could save hundreds of dollars spent on replacing damaged, molded, or even rotted cabinets by spending just a few dollars.
Instant pot accessories : 3
Instant pot cake pan is perfect when you want to bake some cake like cheesecake or use this for cooking, baking, storing, reheating, and serving meals.
Shop here – Instant pot original cake pan
Instant pot accessories: 4: instant pot trivet how to use these extra trivets
I have extra pair of trivets which is part of the instant pot accessories set I bought 2 years back. I don't have the brand name. Here is the one closest to that.
Best instant pot accessories set
and I have shared my instant pot trivet hacks here.
Instant pot accessories: 5: Stainless steel steamer basket
I have 3 different size stainless steel steamer basket for instant pot.
Perfect steamer basket for veggies, beans sprouting, etc. you can also use it for fast straining. This instant pot steamer is made of stainless steel is a plus. I use it for making sprouts. This is such a time saver to make more quantity.
Steaming is a healthy cooking choice because it helps retain more than 90% of the nutrients lost when either boiling or microwaving food. The foldable steamer basket can be used to steam veggies, seafood, eggs, meats, desserts, baby food and much more. Most of the time i prefer steaming my vegetables rather than boiling.
Instant pot steamer basket with divider
This is the first steamer basket I got from kohls. This helps me prepare multiple foods in one pan using the food divider. I use this most often to steam 3 different veggies for my toddler as finger food. I have written a separate post on this instant pot steamer basket from kohl's check here.
Instantpot accessories: 6: stackable steamer insert
These stackable steamer insert pans are very useful when you want to do pot in pot cooking. I bought mine from India but these are some of my favorite picks here. I use it for making rice and dal(lentil) at the same time.
Stainless steel inner pot
Though we get every one stainless steel inner pot with the instant pot.I have any extra inner pot handy for the days I need to store or cook something extra for the family.
Instant pot accessory in my wishlist
Silicone cover
I feel it's a great way to store leftover food. when you cooked the food directly in the inner pot. I don't have a lid to suit the size of my inner pot.
Instant pot silicone lid creates an airtight, spill-proof, and tight seal on the instant pot stainless steel inner pot.
These instant pot accessories are designed for the 5 or 6 quarts, IP duo50, IP duo60, IP lux50, IP lux60, IP lux60v3, smart 60, ultra 6, etc.
You can make yogurt and store it in the fridge directly with the lid on.
When the inner pot is too hot and I feel this gives good protection to our hands while lifting the hot food from the inner pot. Right now I use a cloth to lift the food and sometimes I slip out of the hand.
One reason I want to purchase this air fryer lid it doesn't occupy much space and share some amazing recipes with you all.
Please share in the comments what instant pot accessory has saved your time and worth the money?